LEADERSHIP TRAINING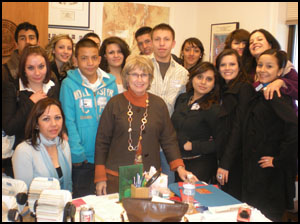 Dede Feldman offers leadership training to advocacy groups to enhance citizen engagement. As a legislative consultant, she also provides training to candidates and newly-elected officials who seek assistance with a legislative initiative, a media campaign or a public education effort.  As a public official, she has mentored scores of interns, students, staffers, and advocates with a special emphasis on women in politics. Now her skills can be yours.
FOR ADVOCATES AND REFORMERS:
I offer strategic planning, message development, networking and coalition building, background and issue reports, fact sheets and committee testimony, task force formation and team building. Guerrilla marketing and door-to-door campaigns are also part of the skill set.
FOR NEWLY ELECTEDS:
I can help you become an effective legislator, councilor or board member with an orientation to the legislative process, a map of the legislative and political landscape, and effective communications to constituents, supporters and even opponents through news releases, town halls, surveys and newsletters.
FOR CANDIDATES:
Help with background research, strategic planning and targeting, messaging through direct mail, speeches and media appearances. I provide personal coaching on door-to-door campaigning, media relations, convening effective meetings, and debate preparation. My specialty is helping you to use your the campaign to build community.