RESEARCH and WRITING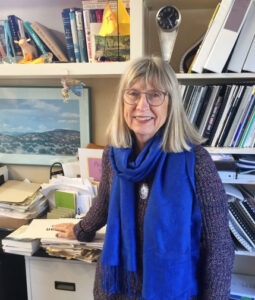 A former journalist and political science instructor, Dede has written hundreds of news stories, columns, and op eds, for newspapers on topics ranging from nuclear waste to chronic health conditions. She has also written background reports and completed studies for businesses, government agencies, and non-profits. Recent projects include a study of Lobbyists in New Mexico for Common Cause and, earlier, a marketing and public relations plan for the City of Albuquerque's successful Baby Boomer Campaign: 50 Plus.
Previous work includes a seven-part series for the Albuquerque Journal in 1979, "How Safe is New Mexico's Atomic City.?" The series was funded by the Fund for Investigative Journalism. Other articles by Dede Feldman have appeared in the High Country News, the New York Times, the Denver Post, as well as many local blogs, including her own at senatorfeldman.typepad.com.
Contact Dede for your next task force report, policy brief, white paper, or background memorandum.