Books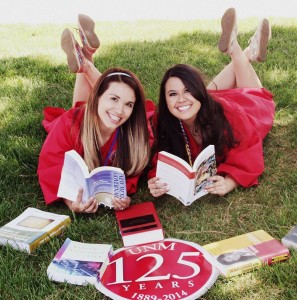 Inside the New Mexico Senate: Boots, Suits and Citizens
By Dede Feldman
University of New Mexico Press 2014
$24.95 Paperback •978-0-8263-5438-9
Whether you're a teacher looking for a political science book for your civics course, or a citizen with an abiding interest in books on politics or New Mexico history, this vividly written book by a New Mexico State Senator casts long-needed light on the inner workings of New Mexico government – and by extension on state governments throughout the United States.
This is a "how to" book for reformers everywhere who need to know how to take their cause to the "powers that be" in the legislature. Here are case studies in how to – and how not to—pass legislation to provide affordable health care, ethical government, lower prescription drug prices, a sane drug policy and an end to the death penalty. Here's how advocates in one state have done it by building unlikely coalitions, telling compelling stories and understanding how the system works. Advocates in other states facing the same issues, will benefit from this lively account from this very successful and productive legislator.
Here's What People Are Saying
"Completely honest and highly informative. To look at a legislative body is to observe democracy in the raw—with all its diverse characters and influences and its many conflicts, compromises, and achievements. Dede Feldman, a first-rate observer and chronicler, shows us the insides of the New Mexico State Senate."—Fred Harris, former U.S. Senator and professor emeritus of political science, University of New Mexico
"It can be stomach churning to watch a state legislature in action, but it can also be a strong motivation to push for improvements. Dede Feldman has pushed hard and effectively as a fighting reformer and former state senator in New Mexico — and now, with this insightful peek into the inner workings of that legislative chamber, she's encouraging all of us to join the fight." Jim Hightower, populist speaker, writer and editor of the Hightower Lowdown
"An insightful and compelling history of New Mexico's legislative battles. Feldman's observations are astute and her story well told." US Senator Tom Udall
Excerpt
Chapter Four: Special Interests, Lobbyists and Citizen Legislators:  "You Got to Dance with Them that Brung Ya." 
Politicians and governors come and go.  Lobbyists are always there— Conci Bokum, water lobbyist
During my first term in the Senate, back in the 1990s, it suddenly dawned on me that, no matter how many speeches I gave extolling the virtues of public service, no matter how sincerely I expressed my positions on the issues to the media, a certain slice of the community didn't believe me—no matter what I said or did.   These weren't just partisan opponents.  They were ordinary citizens, many of them young people, who believed that in New Mexico and in the rest of the country all politicians are the same. Politicians will say anything to get re-elected, or get a "wet kiss" from the news media, right?  Most of all, the growing number of cynics believe politicians tailor their actions to fit the wishes of their campaign contributors who are, for the most part, special interests. I knew that this was the conventional wisdom, but I never imagined that it would be applied to moi. Then I began to see the polling results. A 1999 poll taken by Research and Polling indicated that 82% of voters believed that special interest contributions to legislators' campaigns affected their votes either "a lot" (47%) or "some (35%.)"

No wonder I was feeling the effects of this credibility gap.  But was this merely a perception problem or was it true? I was determined to find out whether special interests controlled the Roundhouse.  And I wanted to know if, as my friends and neighbors seemed to believe, a tight group of insiders, composed of lobbyists, campaign contributors and key legislators, controlled what bills passed and failed in the New Mexico legislature. If this was true, I wanted to know who they were.
It's a question that citizens and advocates in every state ponder more and more as the process is unveiled in the media and blogosphere.  In New Mexico, just asking the question didn't endear me to many of my fellow members who bristled at the thought that lobbyists might influence their vote or that special interests had inordinate influence.  Testing the proposition with reform bills that challenged the fireworks industry, the tobacco manufacturers, the pharmaceutical giants and health insurance companies didn't garner me as many campaign contributions as I might have gotten if I had kept my mouth shut.
The answer is far more complex that I initially thought, and to "get it" you have to understand the unique political culture of the New Mexico legislature.
— from Chapter Four