Books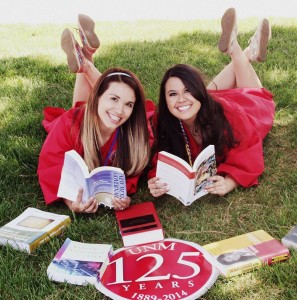 Inside the New Mexico Senate: Boots, Suits and Citizens
By Dede Feldman
University of New Mexico Press 2014
$24.95 Paperback •978-0-8263-5438-9
Whether you're a teacher looking for a political science book for your civics course, or a citizen with an abiding interest in books on politics or New Mexico history, this vividly written book by a New Mexico State Senator casts long-needed light on the inner workings of New Mexico government – and by extension on state governments throughout the United States.
This is a "how to" book for reformers everywhere who need to know how to take their cause to the "powers that be" in the legislature. Here are case studies in how to – and how not to—pass legislation to provide affordable health care, ethical government, lower prescription drug prices, a sane drug policy and an end to the death penalty. Here's how advocates in one state have done it by building unlikely coalitions, telling compelling stories and understanding how the system works. Advocates in other states facing the same issues, will benefit from this lively account from this very successful and productive legislator.
Here's What People Are Saying
"Completely honest and highly informative. To look at a legislative body is to observe democracy in the raw—with all its diverse characters and influences and its many conflicts, compromises, and achievements. Dede Feldman, a first-rate observer and chronicler, shows us the insides of the New Mexico State Senate."—Fred Harris, former U.S. Senator and professor emeritus of political science, University of New Mexico
"It can be stomach churning to watch a state legislature in action, but it can also be a strong motivation to push for improvements. Dede Feldman has pushed hard and effectively as a fighting reformer and former state senator in New Mexico — and now, with this insightful peek into the inner workings of that legislative chamber, she's encouraging all of us to join the fight." Jim Hightower, populist speaker, writer and editor of the Hightower Lowdown
"An insightful and compelling history of New Mexico's legislative battles. Feldman's observations are astute and her story well told." US Senator Tom Udall
Excerpt
Chapter 13 Ethics: Can Citizen Legislators Draw Bright Lines in a Gray Area?
By all accounts, it was the most dramatic day in the history of the New Mexico legislature.   Some called it the House of Representative's finest hour; others called it the worst. Over 300 people crowded into the house gallery for the four-hour debate that day in February 1992, as the body decided whether to expel one of its own, Rep. Ron Olguin, a Democrat from Albuquerque's South Valley.
There was utter and complete silence as Sergeant of Arms Gilbert Baca escorted Olguin to the front of the chambers. Once there, he was censured publicly for a serious breach of ethical responsibilities as a legislator. Olguin had sold his influence as a representative for a $15,000 contract to obtain funding for a community corrections program, named, ironically, Staying Straight Community Corrections. Olguin apologized for the dishonor and disrepute he had brought upon the body, and the session resumed. His censure had no practical effect on his legislative work. He stayed in place on the same committees, and attended the same floor sessions as others.
But the lawmakers were shaken.   They had originally planned to expel him, a motion that was made by Rep. Max Coll, of Santa Fe. But instead, after hours of draining debate in which representatives wept, quoted the Bible, referred to the ancient Greeks and lessons from their own fathers, the House voted against expulsion 45 to 24 and for the lesser penalty 59 to 10.   They chose compassion rather than discipline.
A number of legislators, including Rep. Barbara Perea Casey, of Roswell, the chair of the committee that reviewed the evidence (a criminal trial on the indictment brought by AG Tom Udall had not yet been held), noted that the entire body had been compromised by Olguin's actions. Rep. Murray Ryan, of Silver City, said that with any decision "other than expulsion, we will be viewed as crooks, bums, or worse." 1 It looked like Olguin would surely be expelled, but then something turned the tide the other way, recalled Stuart Bluestone, then a staffer at the legislative council service who sat at the rostrum that day with Speaker Raymond Sanchez. It may have been the switch in position by Las Cruces Rep. J. Paul Taylor, widely regarded as the conscience of the legislature. Taylor said he had almost decided to vote for expulsion but could not because he had compassion. 2 Others felt that it just as well could have been them. Rep. Garth Simms, of Albuquerque, noted that it's common for legislators to promise various groups to get legislation through for them. Rep. Dominic Ferrari, of Gallup, said, "I'm concerned that if all were known about everybody, we may be in that same chair. That's a concern. Where do you draw the line? What's ethical? In a citizen legislature, there is a gray area."3