Books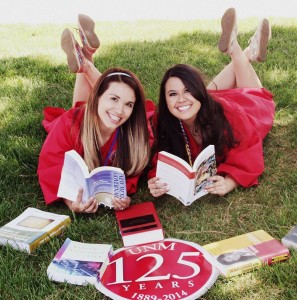 Inside the New Mexico Senate: Boots, Suits and Citizens
By Dede Feldman
University of New Mexico Press 2014
$24.95 Paperback •978-0-8263-5438-9
Whether you're a teacher looking for a political science book for your civics course, or a citizen with an abiding interest in books on politics or New Mexico history, this vividly written book by a New Mexico State Senator casts long-needed light on the inner workings of New Mexico government – and by extension on state governments throughout the United States.
This is a "how to" book for reformers everywhere who need to know how to take their cause to the "powers that be" in the legislature. Here are case studies in how to – and how not to—pass legislation to provide affordable health care, ethical government, lower prescription drug prices, a sane drug policy and an end to the death penalty. Here's how advocates in one state have done it by building unlikely coalitions, telling compelling stories and understanding how the system works. Advocates in other states facing the same issues, will benefit from this lively account from this very successful and productive legislator.
Here's What People Are Saying
"Completely honest and highly informative. To look at a legislative body is to observe democracy in the raw—with all its diverse characters and influences and its many conflicts, compromises, and achievements. Dede Feldman, a first-rate observer and chronicler, shows us the insides of the New Mexico State Senate."—Fred Harris, former U.S. Senator and professor emeritus of political science, University of New Mexico
"It can be stomach churning to watch a state legislature in action, but it can also be a strong motivation to push for improvements. Dede Feldman has pushed hard and effectively as a fighting reformer and former state senator in New Mexico — and now, with this insightful peek into the inner workings of that legislative chamber, she's encouraging all of us to join the fight." Jim Hightower, populist speaker, writer and editor of the Hightower Lowdown
"An insightful and compelling history of New Mexico's legislative battles. Feldman's observations are astute and her story well told." US Senator Tom Udall
Excerpt
Chapter 9 The Rocky Road to Health Care Reform
Warning: Travelers May Experience Detours, Speed Traps and Road Rage
Health care is one of the key issues any legislature faces, and a personal focus during my time in Santa Fe. I often felt I was travelling a rocky road blocked by unforeseen obstacles and twisted by treacherous detours that took me far from my destination: affordable, quality health care for all New Mexicans. The journey to that destination is endless, it seems. Sen. Ted Kennedy called health care reform the great unfinished business of our society, a moral issue touching on fundamental principles of social justice and character in our country.
Nowhere does this ring more true than in New Mexico, a low-income state with a majority of Hispanics and Native Americans. For years, good health care has been out of reach for a higher proportion of citizens than in other states, either because it cost too much or because it is simply unavailable in rural areas. For years, almost a quarter of the population has had no health insurance at all since the state's mostly small employers couldn't afford to offer it. When there is no coverage, there is usually no treatment, except in hospital emergency rooms. That means high death rates from chronic diseases and other medical problems that require regular treatment.
For years, it seemed like a hopeless situation but by the mid 1990s, a band of determined reformers began to chip away at a status quo that produced a huge gulf between the health care "haves" and "have-nots". Health policy wonks call that gulf "health care disparity"—the difference in health between those who can afford it and those who can't. In New Mexico the disparities run on ethnic and geographical lines, with huge Hispanic and Native American diabetes rates, higher infant mortality and more obesity on the reservation and in the barrio. But poor health can simply be a matter of bad luck too, with entire families inheriting the legacy of disability, mental illness, or alcoholism. To the reformers, and to me, it seemed like the worst kind of inequality.