Books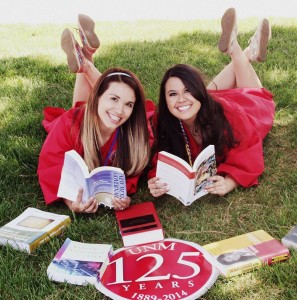 Inside the New Mexico Senate: Boots, Suits and Citizens
By Dede Feldman
University of New Mexico Press 2014
$24.95 Paperback •978-0-8263-5438-9
Whether you're a teacher looking for a political science book for your civics course, or a citizen with an abiding interest in books on politics or New Mexico history, this vividly written book by a New Mexico State Senator casts long-needed light on the inner workings of New Mexico government – and by extension on state governments throughout the United States.
This is a "how to" book for reformers everywhere who need to know how to take their cause to the "powers that be" in the legislature. Here are case studies in how to – and how not to—pass legislation to provide affordable health care, ethical government, lower prescription drug prices, a sane drug policy and an end to the death penalty. Here's how advocates in one state have done it by building unlikely coalitions, telling compelling stories and understanding how the system works. Advocates in other states facing the same issues, will benefit from this lively account from this very successful and productive legislator.
Here's What People Are Saying
"Completely honest and highly informative. To look at a legislative body is to observe democracy in the raw—with all its diverse characters and influences and its many conflicts, compromises, and achievements. Dede Feldman, a first-rate observer and chronicler, shows us the insides of the New Mexico State Senate."—Fred Harris, former U.S. Senator and professor emeritus of political science, University of New Mexico
"It can be stomach churning to watch a state legislature in action, but it can also be a strong motivation to push for improvements. Dede Feldman has pushed hard and effectively as a fighting reformer and former state senator in New Mexico — and now, with this insightful peek into the inner workings of that legislative chamber, she's encouraging all of us to join the fight." Jim Hightower, populist speaker, writer and editor of the Hightower Lowdown
"An insightful and compelling history of New Mexico's legislative battles. Feldman's observations are astute and her story well told." US Senator Tom Udall
Excerpt
Chapter One: Cue the Mariachis and Put on Your Cowboy Hat: The New Mexico Legislature is in Session
Opening Day, January 21, 2003
It was umpteenth time we had clapped for yet another County Commissioner, a Pueblo Governor, a District Court Judge, the daughter of the Speaker, and the husband of the Lieutenant Governor. Enthusiasm was waning a bit, and it was hard to keep smiling. But here we were again, carnations pinned to our lapels: the full Senate and House along with a rostrum full of dignitaries, former Governors, Democratic and Republican Party officials, assembled on the floor of the New Mexico House of Representatives, awaiting the Governor's entrance. The first session of the 46th legislature was getting under way.
New Mexico's unique political culture is on display in all its finery on opening day of every session of the state legislature. New Mexico finery, that is, where squash-blossom necklaces from the Navajo Nation mix with the latest in upscale business attire, where pinstriped suits sit next to Sikh turbans and black cowboy hats. We have our own style here, drawn from the diversity of a state where Native Americans and Hispanics–with few African Americans and Asians thrown in for balance– form a majority. The remaining 41% of the population is classified as "Anglo," whether they are hard-bitten ranchers from little Texas on the East Side of the state, high- tech scientists from Los Alamos, or Midwestern transplants from Albuquerque's Northeast Heights.
Opening day is the real show, and the introductions are part of the package. As those introduced stand up and wave, showing off their fine concho belts (cell phone firmly attached), their leather jackets, broomstick skirts, or bolo ties, they smile, knowing that they are part of the colorful tapestry of New Mexico political life. And they are close to the center of power. Some have weathered tough campaigns; others are there because of who they know or who their relatives are. "Así es Nuevo Mexico," as the state song goes, from the Zuni War Chief to the Doña Ana County Sheriff. Here they are, defending their territory, seeing what they can get, plotting and scheming, paying tribute to the Governor and the legislative leaders.
High above the floor of the House, the gallery is packed with well- wishers, lobbyists, state employees, union members, and state policemen. All are friendly, upbeat, and on the hunt.
In the press gallery, the familiar faces of the capitol press corps are visible, with pens poised and notebooks at the ready. The cameras are already rolling, some of them from national news outlets, since this is the debut of Governor Bill Richardson, a familiar face on the national scene.
(Read more)
– from Chapter One